We were hired for improvements to the plazas at this existing mixed-use building and Metro station in Koreatown. The client desired a more inviting space for the apartment residents and ground floor retail tenants. The east and west plazas are heavily trafficked by Metro riders and didn't offer much in the way of amenities aside from a few benches. 
The challenge was to come up with a design that respects Metro's emergency clear zone and did not require penetrating the existing structural slab.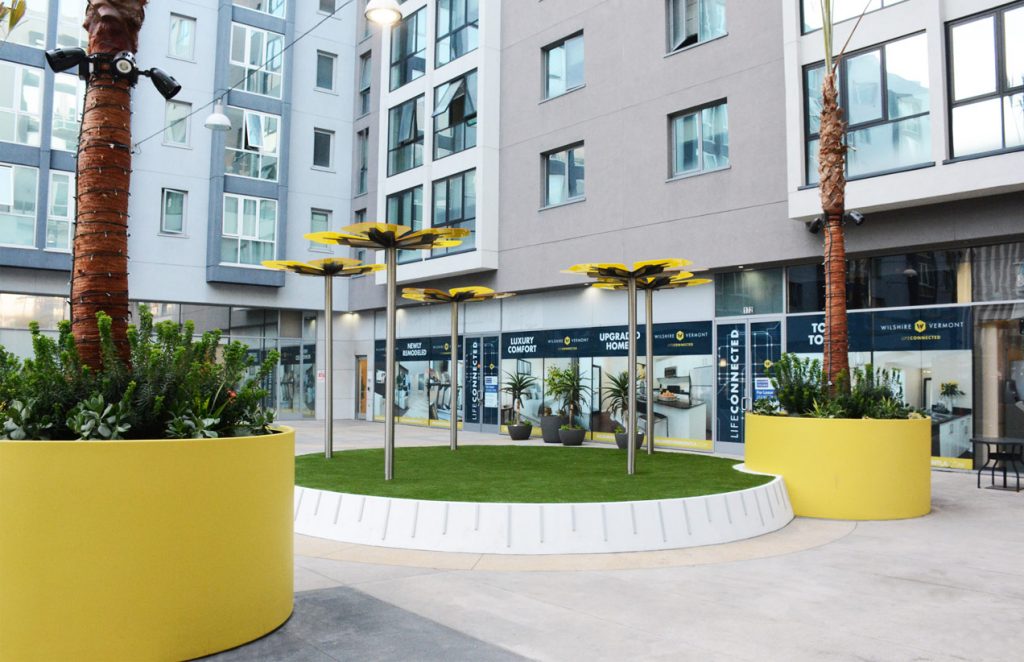 Our design introduces more green into the west plaza in the form of artificial turf circular planters with colorful seat walls and sloped planters with meadow grass plantings.
Residents, shoppers, and Metro riders will have a place to have lunch, wait for a friend, or people watch. The east plaza is mainly a circulation space for Metro, and our work here is to renew paving and to refinish the large scale vents and skylights on the plaza. A dog run is added for the apartment residents.
Project Information:
Location: Los Angeles, CA